Astrology as a subject of study in degree courses was introduce by University Grant Commission (UGC) in year 2000. Prior to this some Sanskrit collages and institutes use to have astrology in their curriculum of Acharya and Shastri degrees. However, there was no dedicated degree courses in astrology such as B.A. and/or M.A. in astrology. In year 2000 then HRD minister Shri Murli Manohar Joshi ordered UGC to introduce astrology as ' Jyotir Vigyan' degree course in Universities. This decision of HRD ministry by then BJP government ignited many rationalist, scientist and communist politicians. Two cases were filed against this decision, one in Madras High Court and the other in Andhra Pradesh High Court, both of which were dismissed. The petitioners from Andhra Pradesh filed an appeal in the Supreme Court and they subsequently lost the case there also. Shri K.N. Rao appeared as a private petitioner in this case in the Supreme Court to defend the cause of astrology which he did successfully. He has mentioned the details of this matter in his book "Jyotisha the super-science".
However, things are still very miserable as far as teaching astrology is concern in India is concern as non of the top ranked Universities are offering any courses in this ancient subject. Delhi University , Calcutta University , Jawhar Lal Nehru University (JNU) are among the top ranked Indian Universities and none of these have have any astrology courses to offer. Only the Banaras Hindu University is among the premier Indian Universities which is teaching astrology as a degree subject in their affiliated collages.
Vedic Astrology Institute In Indianapolis
Indrrajeet Kashyap is a leading vedic Astrologer, have a large chain of satisfied client and students in India and abroad. At present he is teaching in five different institutes and spreading the knowledge of Vedic Astrology, Vedic Vaastu, and Numerology. Institute of Vedic Astrology is probably the only institute of its kind to be awarded ISO 9001:2015 in India and possibly, the world. We at IVA are committed to impart the best and latest in the field of distance learning and online correspondence course in Vedic Indian Astrology and Vastu Shastra.
Last year i filed an RTI ( UGCOM/R/2014/60299/1) to seek information from the UGC regarding the list of Indian Universities offering astrology courses. I got the following document in reply which is being reproduce here without any changes for the benefit of astrology lovers. If any interested person wants to learn more about courses being offered here then just 'google' it out and find out the contact number of concern authorities in the department of astrology in these Universities and/or Collages.
State/University Department
FACULTY: ORIENTAL LEARNING
STATE: ANDHRA PRADESH Department : Oriental Learning
Rashtriya Sanskrit Vidyapeeth Jyotisha
STATE: BIHAR
K.S.Darbhanga Sanskrit Vishwa. Jyotisha
Jyotisha
* ( Govt. Sanskrit College, Patna )
Jyotisha
* ( Govt. Sanskrit College, Bhagalpur )
Jyotisha
* ( Dharamsamaj Sanskrit Coll.,
Muzaffarpur )
Jyotisha
* ( MARL Sanskrit College, Darbanga )
STATE: CHHATISGARH
Pt.Sunderlal Sharma Open University Jyotisha (Not a Deptt.)
STATE: DELHI
Sh.L.B.S.R.Sanskrit Vidyapeeth Jyotisha (Sidhant & Phalit)
STATE: GUJARAT
M.S.University of Baroda Jyotisha
# ( Baroda Sanskrit Mahavidayalaya )
Shree Somnath Sanskrit University Jyotisha
# ( University's Constitutent College )
Jyotisha
Free Vedic Astrology Report
STATE: KARNATAKA
Karnataka Sanskrit University Jyotisha
# ( Shri Manmaharaja Samskrit College )
STATE: MADHYA PRADESH
Jiwaji University Jyotir Vigyan
Vikram University Jyotir Vigyan
M.M.Yogi Vedic Vishwavidyalaya Jyotisha
Maharishi Panini Sanskrit Evam Vedic Jyotir Vigyan
Jyotisha (Siddhant)
STATE: MAHARASHTRA
Kavi K.Kalidas Sanskrit Vishwa. Jyotisha
Moon phase astrology. STATE: ORISSA
Shri Jagannath Sanskrit Vishwavidy. Jyotir Vigyan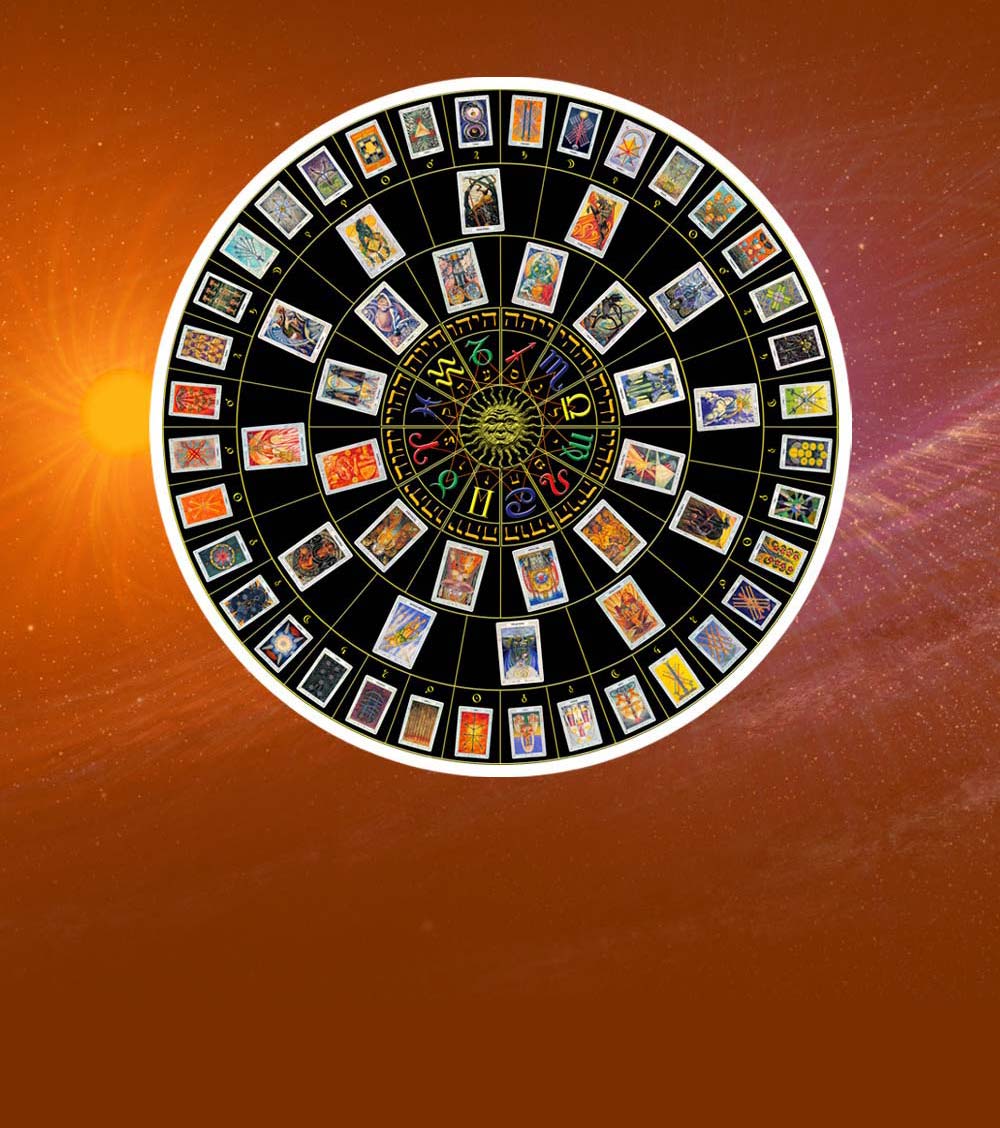 STATE: RAJASTHAN
Vardhman Mahavir Open University Jyotisha
Rajasthan University Jyotir Vigyan
J.R.N.Raj.Sanskrit Vishwavidyalaya Jyotisha
J.Rai Nagar Rajasthan Vidyapeeth Jyotisha
# ( Research Instt of Rajashthan Studies )
Mody Instt. of Tech. & Science Jyotisha /Vedic Astrology(Under
Arts, Sc. & Comm)
STATE: TAMIL NADU
Annamalai University Jyotisha (Astrology-Under Deptt of
Tamil Studies)
Shanmugha Arts,Sc.,Tech.& Res.Acad.Jyotisha (Astrology)
Karpagam Acad. of Higher Education Jyotisha (Astrology)
STATE: TELANGANA
Potti Sriramulu Telugu University Jyotisha
STATE: UTTAR PRADESH
Banaras Hindu University Jyotisha
Lucknow University Jyotir Vigyan
Sampurnanand Sanskrit VishwavidyalyJyotisha
Central Instt.of Hr.Tibetan Studies Jyotisha
Nehru Gram Bharati University Jyotisha
STATE: UTTRAKHAND
Uttarakhand Sanskrit University Jyotisha
Gurukul Kangri Vishwavidyalaya Jyotisha & Vedic Karamkand
Vedic Daily Horoscope
Uttarakhand Open University Jyotisha
Jyotisha (Falit)
Best Vedic Astrology Colleges In India
Home Articles Writers Subscribe Books Free Horoscope Shopping Cart

Learn Vedic Astrology in Himalayas
Fellowship of Institute of Vedic Astrology
August 23 - August 31, 2008 at Binsar, Uttarakhand, India
The bewitching ambience of the magnificent Himalaya has provided rich nourishment to the seeker of wisdom over thousands of years. The ancient sages of India, those matchless spiritual scientists, developed a formidable body of knowledge which became the backbone of the ancient Indian culture. It is no mean tribute to those spiritual giants that the modern world too recognises the Indian culture as the offshoot of the one that was developed several millennia ago in the lap of the Himalaya. One such body of knowledge is the subject of Vedic astrology that has continued to fascinate humankind to this day. This exalted science, which remained confined to India for a long time, has lately attracted the attention of the analytical west. The Institute of Vedic Astrology, the publishers of the 'Vedic Astrology' magazine, has been playing a significant role in disseminating this knowledge across the globe.


Fellowship of Institute of Vedic Astrology
Saturday August 23 - Sunday August 31, 2008 at Binsar, Uttarakhand, India
August 23,
Saturday
Arrival at New Delhi Airport. Train to Haridwar, onward journey by bus to Binsar.
August 24,
Sunday
Arival at Binsar around noon.
Welcome address. Introductory presentation on 'Concepts of Astronomy Related to Astrology'
August 25,
Monday
Varshaphala by Dr KS Charak
Morning 2 sessions of 1.5 hours each.
Prashna or Horary Astrology
by JN Sharma
Afternoon 2 sessions of 1.5 hours each.
Coffee and Lunch breaks in between sessions.
August 26,
Tuesday
Prashna or Horary Astrology
by JN Sharma
Morning 2 sessions.
Varshaphala by Dr KS Charak
Afternoon 2 sessions.
August 27,
Wednesday
Medical Astrology by Dr KS Charak
Morning 2 sessions.
Ashtakavarga by Vinay Aditya
Afternoon 2 sessions.
August 28,
Thursday
Remedial Measures & Propitiation of Planets
Full day.
August 29,
Friday
Medical Astrology by Dr KS Charak
Morning 2 sessions.
Interpretation of Yogas
Afternoon 2 sessions.
August 30,
Saturday
Delineation of Charts
Morning 2 sessions.
Interactive Session
Afternoon 1 session.
Afternnon Return Journey to New Delhi.
August 31,
Sunday
Return journey reaching New Delhi on Sunday.
Sucessful completion of the Course would entitle the participant to the title of Fellow of the Institute of Vedic Astrology.
* Course content and venue are subject to change.

The Institute of Vedic Astrology has taken upon itself not only the responsibility of spreading this wisdom but also of presenting it to the world in the most scientific manner. No more must Vedic astrology remain shrouded in a halo of superstition and mysticism. It is with this in view that the Institute has been holding regular crash courses in Vedic astrology, each of about a week's duration for the advanced student. The Institute invites all those interested in learning this magnificient ancient science directly from some of the most reputed teachers of Vedic astrology in India. The Institute of Vedic Astrology has been directing the proceeds from the venture to the Shri Onkar Singh Memorial Trust (SOSMT) which is engaged in the most benevolent activity of providing free surgical and medical care to the poor.
Venue of the Course: This year the course will be held at Binsar in Uttarakhand. Binsar, a tranquil forest resort tucked away in the Kumaon Hills far, far away from the madding crowd. Binsar, at an impressive altitude of 2420 metres is completely surrounded by dense forests. Oak, rhododendron, pine and deodar grow in amazing abundance. The entire area is now a wildlife sanctuary and is home to many rare animals, birds and wild flowers. Panoramic vistas of the snow capped Himalayas are visible. You can see the peaks of Nanda Devi, Kedarnath, Chaukhamba, Trishul, Panchchuli etc. Binsar has a temple of Shiva known as Bineswar. The temple holds much significance for the devout. Outside Binsar, the temple complex of Jageshwar, one of the 12 Jyotirlingas, nestles in a beautiful valley, crested by majestic deodars.


Dr. K.S. Charak M.S. (Surgery), FRCS is an eminent Vedic astrologer and surgeon by profession. He is a Fellow of the Royal College of Surgeons and is Chief of Surgery at Indira Gandhi ESI Hospital in Delhi. He is a prolific writer and author of 10 books on Vedic Astrology. Dr. charak has been teaching Vedic astrology for the last 15 years and presently teaches classes conducted by Indian Council of Astrological Sciences in New Delhi.

Over the past decade he as travelled extensively in the west to teach Vedic astrology which remains his sacred passion. Author of some of the best books on Vedic astrology, his lucid style and scientific approach to the subject has earned him a special stature in the world of astrology. His two books on medical astrology remain the most authentic writings on the subject. He is the editor of the highly appreciated astrological journal, Vedi Castrology which has completed eleven glorious years of its publication in December 2007.

Dr Charak also leads SOSMT, a charitable organisation devoted to providing free surgical and medical case to the poor and the ailing in the rural areas of norther India. SOSMT has conducted 20 such camps during the last 7 years.

Vinay Aditya holds a degree in Engineering from IIT Kanpur, India.

He is the author of the most authentic book on Ashtakavarga, titled 'Dots of Destiny: Applications of Ashtakavarga'. He is the associate editor of the bimonthly Vedic Astrology edited by Dr Charak. After securing the Jyotish Visharad (and later Jyotish Vachaspati and Computer Shastri) from the Indian Council of Astrological Sciences (ICAS), he has been teaching Vedic astrology for the last 14 years, initially at the Bharatiya Vidya Bhavan and later at the ICAS. He as conducted workshops on several different subjects at the Arsha Vidya Gurukulam in the United States since the year 2000. He has also been on the faculty of American Council of Vedic Astrology (ACVA), British Association of Vedic Astrology (BAVA), and DGVA, the Germal equivalent organization.

He has conducted thousands of consultations in astrology and palmistry. Lately, he has been teaching Palmistry also at the ICAS, New Delhi.

J.N. Sharma is the master of Horary astrology or Prashna. Born in the north India in a Brahmin family, he studied the Prashna with the late Shri K G Dutta who was an astrologer par excellence. While Sharma delves in the Vedic astrology in general, the Prashna forms his main interest. His analysis of the Prashna chart is unique and highly accurate. He has retired from government service and is totally devoted to the study and teaching of astrology. He has been teaching astrology, especially the Prashna, for more than fifteen years. He is presently a Senior Faculty Member with the Indian Council of Astrological Sciences (ICAS) in Delhi.

Course fee:
The course fee is inclusive of accommodation, meals, tuition fee and travel expenses from and to Delhi airport.
Early Birds:
US $1195 (double occupancy), US $1395 (for single room).
After August 15, 2008: US $1295 (double occupancy). US $1495 (single room).
For further info., contact:
Vinay Aditya, Institute of Vedic Astrology
A-199 Okhla Ind. Area I, New Delhi 110020, India
Phone: (91) 11 2681 1195, (91) 11 2681 1841, Fax: (91) 11 2681 1843
Email: Vinay Aditya: [email protected] Dr. Charak: [email protected]
For pre- and post-course tours, contact:
Official tour Manager: Rajiv Tomar, Mystical Journeys (India) Pvt. Ltd.
Phone: (91) 11-2703 2136, Mobile: (91) 98100 38037, Fax: (91) 11-2702 7515
Email: [email protected]
* Course content and venue are subject to change.

Vedic Astrology Magazine
Highlights of the Recent Issue!

a copy of this issue.

Practical Application of Principles

Ulcerative colitis appears to manifest in most cases during the dasha of an afflicted natural benefic.

Each house of the horoscope appears to be related to health, disease and longevity in some way or the other. Some houses appear to be more relevant to these aspects than the others, but they all have something or the other to do with issues related to health. This of course is in addition to the different body parts which they various houses represent in the natal chart, in the Drekkana, and possibly in other divisional charts as well.

Dr. Suresh Chandra Mishra

Sage Vyasa states that a duly married couple properly observing all socio-religious obligations with a plenty of patience, appropriate modesty and full honesty enjoys all worldly bliss. And after death, both sojourn to heavens. Such people through their noble progeny channel prosperity and peace not only to their family but also to the society.

Marriage, a multi-dimensional union, finally concludes in mental, physical and spiritual wedlock where the mental compatibility is of utmost significance. Hence, the natal Moon, being the sole representative of one's mind, by far assumes greater importance. The lagna at birth denotes body while the Moon represents mind of a native. Since marriage is primarily a union of two minds, and not only of two bodies, hence the marriage compatibility primarily emerges through the Moon signs of the bride and the groom. Rashis of the couple should not mutually happen to be 2-12 from each other, as such companions would be demanding more and more. Your savings then would not remain intact and regular which eventually may lead you to a financial crunch. In fact, this effect is not confined to money only. Demand for excessive care and attention, fondness for luxuries, cravings for all pomp and show, a split in the family or of the companions, etc., may be some other ways reflecting the above effect.

Dr. Mishra gives the effect of other mutual rashi placements of the Moons of the two partners. Then he explains the Nadi dosha and elaborates the astrological method to ascertain how will your companion be? The author also give astrological rules for timing the marriage, delay or denial of marriage. The article is illustrated with many example horoscopes.

The Enigma of Rahu-Ketu and their Dispositors

Vedic astrology is enormous and at times seems containing contradictory ideas, but it can be understood little by little if we find some appropriate keys for seeing the horoscopes. We think Rahu and Ketu and their dispositors are those valuable keys.

Karmic astrology unveils the mysteries of human life. Karmic astrology is the art and science of realizing that it is the karmas, from past lives or this one, that make our lives. Paramhansa Yogananda in his great work, Autobiography of a Yogi, has mentioned: 'A child is born on that day and at that hour when the celestial rays are in mathematical harmony with his individual karma. His horoscope is a challenging portrait, revealing his unalterable past and its probably future results. But the natal chart can be rightly interpreted only by men of intuitive wisdom; these are few.'

There are three classifications of karma based on Vedic wisdom: (a) Sanchit Karma is a warehouse of karmas which has been accumulated over many lifetimes. This can be taken stock of by the yogas present in the horoscope. (b) Prarabdha Karma means that karma which is ripe for bearing fruit in the present lifetime. This is represented by the dasha scheme present in the chart. (c) Kriyamaan Karma means the karmas that we create in this very lifetime. Jyotisha can unveil the secrets of this type of karmas according to the transits of planets relative to the natal planetary positions.

We may consider these three types of karmas as representative of unconscious, subconscious and conscious levels of mind respectively. So, the Sanchit is the source of karmic waves in our lives. In the chart there are some points that direct us to understand the secrets of Sanchit, such as the 5th and 9th houses including the Yogas; but the role of Rahu and Ketu is exceptional. Rahu and Ketu and their dispositors may guide us to realize the reasons of manifestation on Sanchit as this or that Prarabdha.

Vaastu: A Science of Harmonious Structures

Origin of Vaastu: To attain the perfect harmony between man and nature, the ancient Indian sages evolved a positive and healthy attitude towards its animate and inanimate surroundings. In pursuit of harmony, they attained excellence in various branches of Science, Art and Philosophy. One such branch of knowledge was called Vaastu Shastra. Vaastu is derived from the word Vasti or Vasa - a habitat, a place of dwelling or working. Literally, it is the divine science of harmonious structures. Structures of all types including houses, shops, business establishments, factories, office complexes, hospitals, educational institutions and even temples (places of worship) and towns too come under its preview.

English Translation and Commentary by Dr. K S Charak

Varahamihira is considered the greatest authority on Vedic astrology after the era of the sages like Parashara. He was born near Ujjain during the sixth century AD. His most popular works are the Brihat Jataka and the Brihat Samhita. The Laghu Jatakam is a rather abridged version of the Jataka text. Easy to comprehend and rich in substance, it is a classic that must be studied alike by the novice and the master.

Author: Chandrashekhar Sharma

by Chandrashekhar Sharma. Published by Parimal Publications, Shaktinagar, Delhi, 376 pages, hardbound Rs. 600.

A collection of some of the best written books on Vedic astrology:





Elements of Vedic Astrology

Dr K S Charak

2 vol set $32

Essentials of Medical Astrology

Dr K S Charak

US $19

Dots of Destiny – Ashtkavarga

Vinay Aditya

US $19

Yogas in Astrology


Dr K S Charak

US $19

A Textbook of Varshaphala

Dr K S Charak

US $19

Predictive Techniques in Varshaphala

Dr K S Charak
US $19

Subtleties of Medical Astrology

Dr K S Charak

US $16