Welcome
Robert Koch Vedic Astrologer
Robert Koch is a professional Vedic astrologer with 29 years experience, and has earned an international reputation as a lecturer, author, and teacher of Jyotish (Vedic Astrology). In his work, he draws upon the experience gained from serving 20 years as a Hindu-Vaishnava monk in the USA, Canada and India. His spiritual teacher and guru, the late Sri Srimad A.C. Bhaktivedanta Swami Prabhupada, is revered as one of the most prolific teachers of Vedic thought in the modern age.
In the late 1970′s Robert traveled to India numerous times, where he learned Vedic scriptures and astrology, gaining first-hand experience of the culture founded upon their principles. In 1987 he left the monastic life and began his full-time professional practice of Vedic astrology. Robert wanted to bridge the gap between the ancient Sanskrit Vedas and Vedic culture, and the scientific intellectual culture of the west. His mission therefore developed into a practical vehicle through which the Vedic teachings could be more easily understood and implemented by the western mind.
Vedic Astrology Readings
In 1992, Robert became a faculty member of ACVA (American Council of Vedic Astrology) and soon became a popular author and lecturer at its annual symposiums. In 1994, he met the world famous and distinguished Jyotishi and researcher Sri K.N Rao, and began studying under him. Robert also studied under Pandit Sanjay Rath from Puri, Orissa, India, and became a faculty member of his worldwide teaching institution, Sri Jagannath Center. In 1999 the Bharatiya Vidya Bhavan, Indian Council of Astrological Sciences, awarded Robert a formal letter and Certificate of Commendation for distinguished service in promoting Hindu-Vedic astrology in western countries. He is also a faculty member and certified teacher/tutor with CVA (College of Vedic Astrology) with whom he has been awarded the Jyotish Kovid and Jyotish Visharad titles. With this background, Robert Koch's lectures, research and writings on Vedic astrology have earned him worldwide appreciation and reputation among Jyotish colleagues and students alike. He has also earned a worldwide reputation as an adept in the subtleties of Vedic astrology readings.
Robert Koch is the author of The Spiritual Dimensions of Vedic Astrology, released in early October, 2005. This book involves intensive research into the spiritual components of the Vedic horoscope, with specific reference to the esoteric timing method called "Drig Dasa."
Vedic Astrology Calculator
Currently Robert resides in Boise, Idaho, USA, where he actively teaches and maintains an international clientele from all age groups and walks of life.
Contact:
Robert Koch
With the years of the experience now is known as a reputed, Famous Indian Vedic astrologer in California. Life is full of hardships and almighty has sent someone to help humans survive in their bad lucks. Astrology practices when performed with the help of famous Vedic astrologer in.
What is Vedic Astrology? Vedic Astrology is the oldest form of Astrology known to us, being 5000-7000 years old. Indastro follows Vedic / Indian Astrology principles without any compromise for all its readings that are man made & never software generated. Unlike the Sun sign based Western System, Indastro & Vedic Astrology uses the Moon Sign as.
Vedic Experience, Luxembourg, Luxembourg. 1,777 likes 198 talking about this. Vedic Sidereal Astrology, Mundane/ Medical/ Relationships, Planetary Transits, Vedic Remedies & Mantras, Crystal.
In traditional Vedic Astrology, the nodes of the Moon, called Rahu and Ketu, have been given this portfolio. Rahu specifically indicates Transformation, often attended by a sense of urgency. In the planetary period system, when the Rahu period or sub-period comes along there is a high likelihood of a least one important transition in your life.
Email: [email protected]
Phone: 208-853-2014
Comments Off
Each Vedic Astrology Reading generally lasts from 60-90 minutes in length, is recorded, all charts are provided, and a full written in-depth report is given to the client. Remote sessions are done via Skype or Zoom. A great amount of information is presented and it takes a while to fully digest.
Before the reading I prefer to have a mini-bio of the client including all the major areas, a questionnaire is sent to them. I prefer this because I can get right away to the main issues concerning the client and not spend the first part of the consultation in a discovery mode. This information allows me to maximize the depth and effectiveness of the reading.
All reports are generally done in the Vedic style with a generous helping of Western astrology elements.
All payments are in advance, by credit card (Paypal) or check, except in the case of in-person sessions.
Pdf books free download. EmailCurtis, or call US 920-246-3636, for more information or to set up a Vedic astrology consultation.
The various readings and testimonials are listed below.
Full Vedic Astrology Reading
A comprehensive report of your Natal chart; who and what you are, and Forecast; major trends, challenges, and windows of opportunity in health, personal, professional and relationships for the next 4-5 years, including appropriate Western transits and progressions.
This is generally the first reading for a client, seeing themselves and where they are in the bigger picture of their life, as well as an excellent reading for teens and young adults. $197.00
One Year Vedic Astrology Forecast
A comprehensive and more detailed analysis of the next twelve months of your life using second and third level dasas; and secondary, tertiary, and minor progressions, mid-level transits. Areas covered are personal, relationships, health, psychological and spiritual with a great practical emphasis.
The One Year Forecast is good for returning clients wanting to maximize their experience of life, incorporating more detail not allowed in the Full Vedic Reading above. $147.00
Vedic Astrology Relationship Reading
A comprehensive analysis of two people and their relationship potentials, challenges, and how they can best work things out and achieve great happiness. Each chart analyzed individually and then how they interact with each other.
The Relationship Reading is a complex reading analyzing the virtues and challenges of a relationship as well as incorporating their current forecast cycles (Vedic and Western) and how those can enhance or introduce challenges to the relationship. $247.00
Vedic Astrology Natal Reading
Report and live reading of the Vedic version of you; life-patterns around family, relationships, career, work, money, spirituality, psychology and your "karma" in life, including a broader look at the cycles for their life ahead.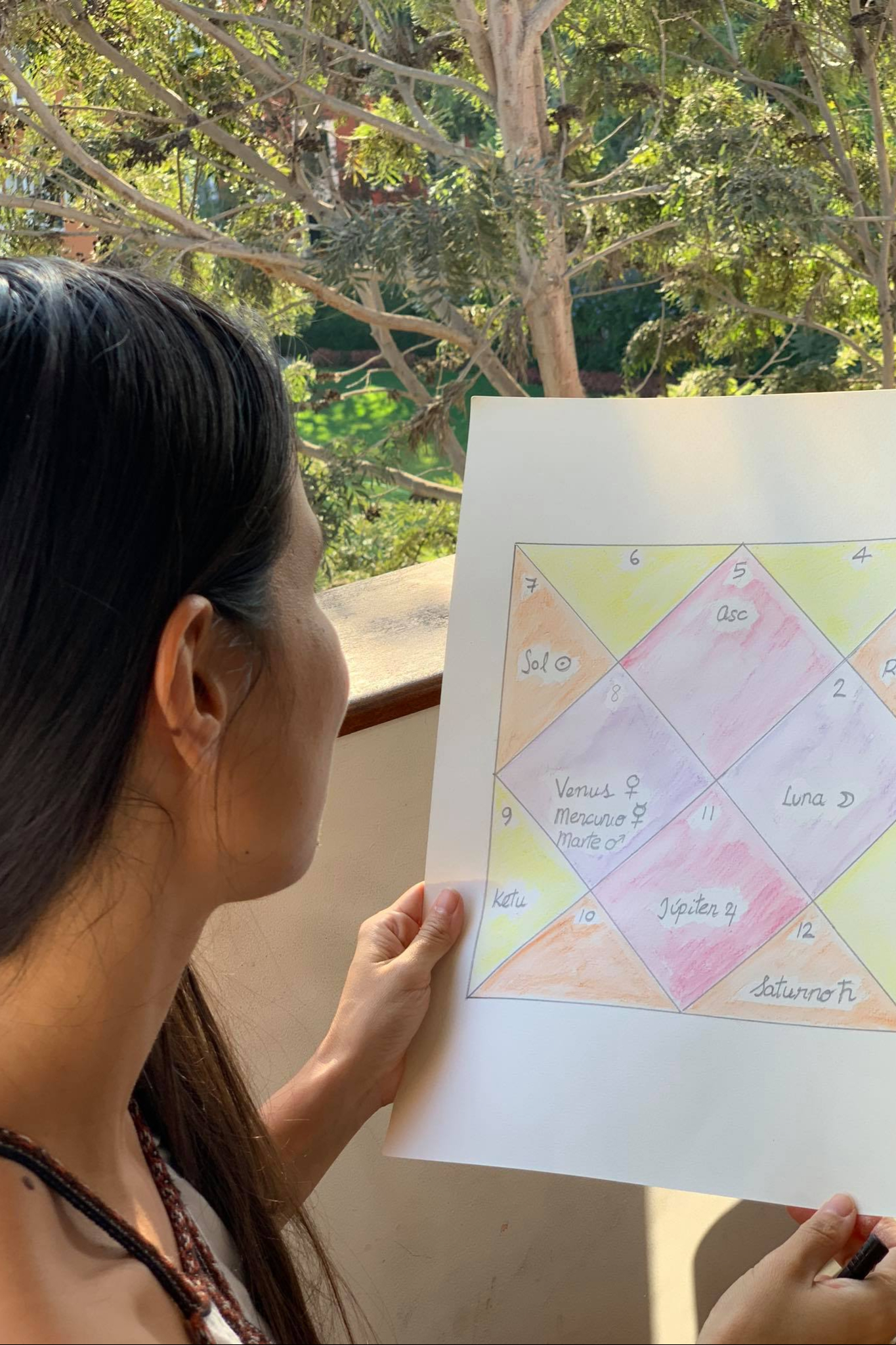 The Vedic Natal Reading is good for those interested in self-understanding, and is also a great reading/document for children and newborns. $97.00
Testimonials of Sessions with Curtis Burns
"Thank you, Curtis, for a breath of fresh air in the world of astrology. Your ability to present Vedic asrology in understandable terms has lifted my spirits and my enlightenment. While my study of Western astrology is useful, I find your interpretations much more accurate and insightful. It gives me a concrete basis for making personal changes and a better understanding of how to relate wtih others on a daily basis. All good wishes for your continued success." RM, St. Paul, Minnesota
I just read the consultation summary you sent me…and I must say that I have never had an astrologer send me a report like that. Usually, they just give your birth chart and a tape and are a bit evasive…. Are you sure your not a Virgo because you are very detailed :))) just kidding" DN, Hawthorne, NJ
Vedic Astrology Experiences And Beliefs
"Curtis' approach was thoughtful and considerate, which helped a beginner better understand the stars and how cosmology truly works. Curtis' deep passion for astrology is evident and a great benefit for those of us who work with him in that he sees beyond and is able to share wise examples and sensible guidelines, moving us closer to our destinations." SE, Mpls MN
"Thank you, Curtis for insight into the challenges and opportunities facing me over the next two years. Your use of vedic astrology was particularly helpful to me. It revealed career options to me that finally make sense. It also gave me insight into recurring patterns in my life that have been previously unexplained by other astrologers, astrological consultations and methods. Your interpretive style is especially suited to me also. I like how you get right to the meaning of the portents and exclude all the excessive astrological jargon. It makes efficient use of the consultation time and allows an unbroken stream of thought about the most important part of an astrological consultation, its meaning. I look forward to our next consultation. Thanks again, Curtis." WH, Kingsport, TN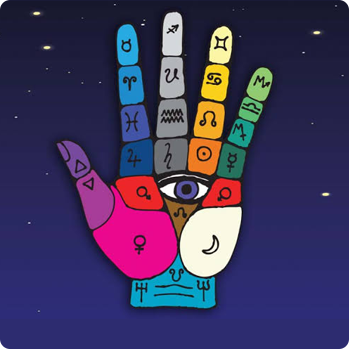 I'd like to say what a pleasure it was meeting with you for my most comprehensive astrological profile some months ago. And, your knowledge of both the eastern and western traditions was especially enlightening for me. I was also impressed at your skill is creating a positive overview even with more challenging aspects. Proof-positive that we are able to work with– and co-create with these universal energies. Again, I thank you, and wish you continued success. SDLF, Minneapolis, MN
Vedic Astrology Experiences Meaning
"I met Curtis Burns for a first-time reading of my life chart. It was a very enlightening experience, and I was quite impressed with his knowledge, attention to detail and professionalism. Curtis explained the different constellations, planets and Vedic astrology concepts. I felt very relaxed in his presence and was comfortable discussing personal matters with him. I definitely plan to consult with Curtis again in the future and highly recommend him for astrological readings." JG, Minneapolis, MN
Vedic Astrology 2020 Predictions
Vedic Astrology Chart
"I can't believe how right on point this week has been with your forecast, it's incredible!!! Can you give me any more information on Gemini with the current retrograde? Thanks!" JF