Telephone consultation available for 30 Min SGD65 during this Covid-19 Lockdown
TEL 91521253
★★★ For consultations & Jyotish Courses offered by Saptarishis Astrology: Saptarishis Astr. Pandit Vamadeva Shastri (David Frawley) is a Vedic educator, or acharya, who teaches internationally to promote Vedic knowledge. He is noted for his ability to integrate Ayurveda, yoga, and Vedic astrology into a single system for raising consciousness that can be easily understood and applied today.
COVID-19
Quantum Energy Distance healing available for Corona Testing and Healing SGD99 per person. Need photo and voice
TEL 91521253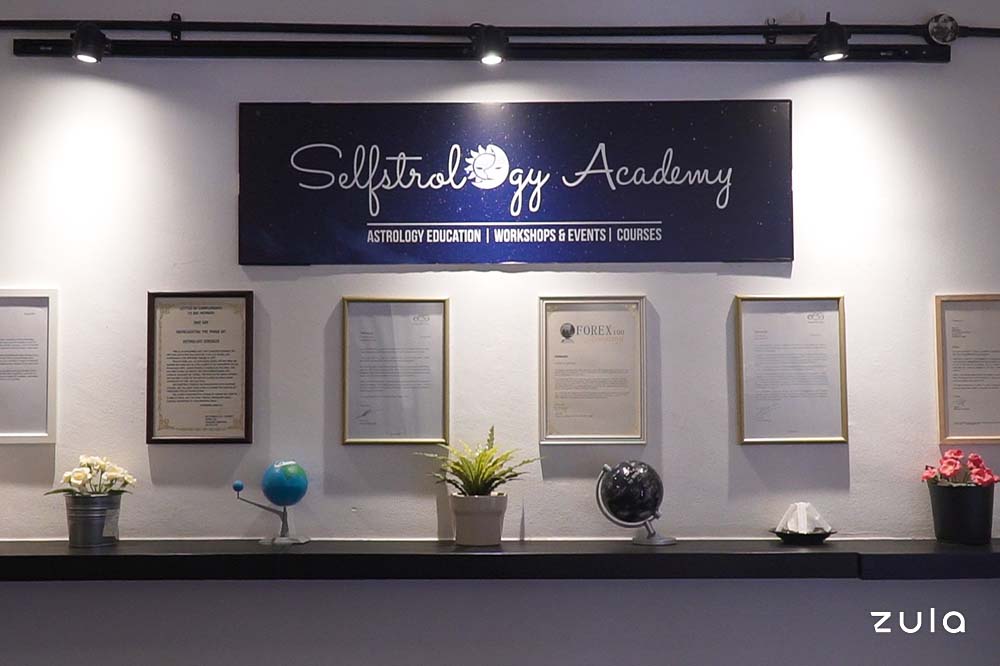 Enhance Emotional IQ
Emotional Intelligence is equally important like IQ. It is the ability to understand, use and manage your emotions in positive ways to relieve stress, communicate effectively, empathise with others, overcome challenges and defuse conflicts. Remember Rich and famous are having very good EQ.
Get instant help now over telephone.
Call 065-91521253
தமிழில் ஆலோசனை
ஜாதகம் கணித்தல்
பொருத்தம்
தோஷ நிவாரணம்
நல்ல நேரம் குறித்தல்
பிரச்சனைகளுக்கு வழி
ஆகியவைகளுக்கு ஆலோசனை தமிழிலும், ஆங்கிலத்திலும் வழங்கப்படும்.
Auspicious Time
Get Auspicious Time to start important events like starting Business, Buying Property etc
Singapore Astrological Research Centre near Little India Tel 91521253
Divorce Counseling
'Relationship with the spouse can be improved thro' Astrological consultation and Remedies'
Indian Vedic Astrology
Feng Shui
'Geomancy known as Fengshui is the practical science of making your surroundings suitable for your Successful Life'
Vaasthu Shastra is the root of Geomancy Science and further developed by Chinese as Feng Shui.
Dr Sharma
Vedic Astrologer
Tel 91521253

Articles:
Improve your Life by listening to Hypnotic / Subliminal SOUND WAVES CD
DOSHA
Dosha means inherent defective structure in your life. There are many such as PUTRA DOSHA, MANGALYA DOSHA KALASTRA DOSHA, NAGA DOSHA etc. Following proper remedies one can escape from the bad impact. For rectifying such problem contact Dr Rajan Sharma atTel 91521253

List of Research Astrologers
Dr Rajan Sharma
Madam Magesferi
Mr. Ganesh
List of Tarot Readers
Mdm Magesh
Dr Rajan Sharma
Mr. Ganesh
List of Numerologists
Get Powerful Astrological Remedy
For Business, Job, Career, Health, Marriage and Love Life.
Contact now
Tel 91521253
SEVEN CHAKRA THERAPY AND AURA THERAPY
(4-IN1 THERAPY 40 Min)
Tel. Dr Rajan: Tel 91521253
We are offering Chakra Cleaning, Removing the Blocks, Infusing new energy through Colour and Frequencies and Balancing the Aura Pattern astrology.
Cleaning your Aura
We remove the blockages in your major seven chakras and Meridan Channel
Infuse energy with appropriate Frequency into your meridian channel
Infuse appropriate colours to your Aura
Balance the chakras
Healing the Chakras with Sound Waves
Guarantee
Guaranteed improvement in your Life up to 80 pct if you follow Astrological advice given by Dr Rajan Sharma of our Astrology Research Centre, Singapore
Numerology
Get your Name changed according to your Date of Birth and enjoy the better vibration for successful Life
Singapore Numerologer Dr Rajan Sharma Tel 91521253
SACRED PEARLS
Miracle creating sacred rare pearls available
Read More

SOLUTIONS TO PROBLEMS
'Don't Munch-Eat and Live in problems. Get it solved. Solving your problem is what I do best'
Dr Rajan Sharma,
Indian Astrologer Singapore
Tel 91521253
TAROT READING
'Get answers for all questions in your Mind from higher forces'
Even if does not our Remedies will Help you for long lasting relationship Singapore Indian Astrology is the answer
Marriage
Find out whether the horoscope match with your Fiance's
Even if does not our Remedies will Help you for long lasting relationship Singapore Indian Astrology is the answer
Result of Years of Critical Study and Research of the Ancient Texts
The many astrology courses that you will find here are the result of critical study and research of the ancient texts, particularly Brihat Parashara Hora Shastraand Jaimini's Upadesa Sutras. Most of the course manuals included with these texts will thus have original translations of these two texts, as well as translations from several other important ancient texts. In this way you can learn and experience astrology through the words of the ancient masters.
All of the courses are very involved and in depth. The classes are lengthy because they do not treat superficially, they go deep into the subject matter and treat it in both practical and philosophical manner - so that you can both understand and apply the principles and techniques.
Oftentimes I am asked by students of astrology about which astrology course to take first and the order of courses to take, and so to assist you in selecting the classes, here are some suggestions on Jyotish courses.
Graha Sutras - Read the Graha Sutras Book, no matter your experience in astrology, there is a lot in this text for even very experienced astrologers. Supplement with the Graha Sutras Course if you learn well from listening.

Rasi Sutras - Take this course to round out your basics. Again, there is a lot of information in this course for even experienced astrologers as the Rasis are treated very in-depth in this course.

Astrology of Character - Take this course as it teaches how to determine the foundation of the individual, without which you can just not understand or guide the client. Many professional astrologers who have studied with me have considered what they learned in this course to be the single most important thing they learned for working with their clients.

Shad Bala - Very important for understanding the horoscope and the person. Shad Bala has great practical application and you can read a person's chart for two hours just with Shad Bala.
After those four studies, you can consider your basics to be very well rounded. Upon which you have several avenues open to you:
Vedic Astrology Courses Singapore 2020
Focus on psychology and treatment of psychological complexes, insecurities and character weaknesses by taking the following Vedic Astrology courses:
Character Effects of the Grahas - to round out your psychological and character effects of the planets especially of Saturn, Rahu and Ketu.

Bach Flower Remedies and Astrology - to treat the complexes discovered in the horoscope with Bach Flower Remedies.
Vedic Astrology Courses Singapore Free
Focus on event predictive astrology - the most difficult task of the astrologer, by taking the following Jyotish courses:
Varshaphala or Solar Returns for quick and efficient timing of events. These are very simple techniques that are learned very quickly though being very accurate. Varshaphala is really the best way to start making predictions.
Focus on Relationship Compatibility and Couple Counseling by taking the following astrology courses:
Relationship Compatibility.

Make sure you are very skilled in the techniques covered in the Astrology of Character course as they are an invaluable asset when judging an individual's suitability for partnership.

Learn well the Astrology of Character Course and Bach Flower Remedies Course if you would like to better assist those people who routinely struggle in their relationships.
Focus on Time, which is known as Kala in Sanskrit. Time is the foundation of astrology and though used primarily for Muhurta purposes, the same principles are effective and important in the natal chart as well. Learn about Time with the following courses:
Nakshatras - Nakshatra is one compenent of the Five Limbs of Time, the Panchanga. This is a very involved course on Nakshatras that details character analysis, behavior, methodology of a person's actions and how to predict with only Nakshatras.

Classical Muhurta - Muhurta is the science of finding an auspicious moment to begin an activity. It is known as Electional Astrology in the West. Basic Ashtakavarga is also covered. I suggest my book on the subject,Classical Muhurta, supplemented by the 18 hour DVD course if you learn well by seeing and listening.
Vedic Astrology Courses Singapore Online
If you would like to be added to the [email protected] mailing list where you can ask questions on any of the material that you are studying in any of my courses, or where you can ask questions about techniques in Kala, please Email Ernst Wilhelm.
Wishing you well in your studies,
Vedic Astrology Courses Singapore
Ernst Wilhelm