Astrosai,Feng Shui Shop,Office No. 3 Ashok Sankul, 18 Ashok Nagar, Range Hills Road, Pune,Maharashtra 411007,Phone:020 2556 0955
Vedic Astrology CenterFamous AstrologerShiv Dave,Astrologer,201, Orion Residency, 39 Gidney Park,Salisbury Park, Pune, Phone:098223 95760
Mystik Astrology Pune,Vastu Consultant,Koregaon Park, Pune, Maharashtra 411001,Phone:086989 02920shivkumarshhri
Parashar Astrologer,Astrologer,Koregaon Park, Pune, Maharashtra 411001,Phone:097670 88241
Rajyog Jyotish Centre,Psychic,1037, Sadashiv Peth, Near Nagnath Par, Pune, Maharashtra 411030,Phone:094225 03649
Vedic Astrologer Vaibhav Gupta,Psychiatrist,Balewadi, Baner, Pune, Maharashtra 411045,Phone:078754 41909
Mittal Computer Astrology Research Centre,Business Development Service,1005 Sadashiv Peth,Near Peru Gate, Beside Brahman Mangal Karyalay,Phone:020 2447 4561
Astrologer In Pune,Psychic,No. 609, Kumar Primrose Appartments, Near Eon IT Park, Kharadi, Pune, Maharashtra 411014
Prasad Gokhale,Vastu Consultant,Office No 124, 1st Floor, Patil Plaza, Right Wing, Mitramanadal Chowk, Pune, Maharashtra 411009,Phone:020 2444 7218
Vijay Kelkar Astrologer,Professional Services,306, Mahadkar Chambers, Near Maruti Mandir, Kothrud Pune - 411038, Dattavadi, Pune,Phone:094220 06126
Vidhilikhit Astrology,Lapidary,418, Laxmi Road, Narayan Peth, Narayan Peth, Pune, Maharashtra 411030,Phone:020 2445 3993
Mittal Astrology,Shop No. 7, 1005, 'Sai Sparsh', Beside Brahman Mangal Karyalaya, Near Perugate, Vedacharya Phatak Guruji Rd, Sadashiv Peth,Phone:020 2443 2993
Pandit Kumarchandra,Astrologers & Palmists,11/21, Acaia Garden II, Magarpatta City, Magarpatta, Magarpatta, Pune, Maharashtra 411028,Phone:020 2682 2417
Lal Kitab Astrology Pune,Astrologer, 80 Bhawani Peth, girnar Bhawan Flat No 2 Pune 42, Pune, Maharashtra 411042,Phone:093733 13330
Vijay Kelkar,Professional Services,Mahadkar Chamber, Kothrud, Opposite Maruti Mandir, Kothrud, Pune, Maharashtra 411029,Phone:020 2528 2489
Futurescope Astrology,Vastu Consultant,413, Munjoba Lane, Nagarkar Apt, Narayan Peth, Pune, Maharashtra 411030,phone:081497 58473
Astrology Consultancy,Psychic, Ascent Apartment, Pashan Hwy Side Rd, Baner, Pune, Maharashtra 411045,Phone:094251 13426
Pt Shiv Dave,Vastu Consultant,No 201, Orion Residency, 39 Gidney Park, Salisbury Park, Gultekdi, Behind Gool Poonawala Garden, Pune,Phone:098223 95760
Dr Prof Datta Mali,Psychic · 12/4, Kavita Sadan, Chinchwade Nagar, Chinchwad Gaon, ChinchwadGaon,098226 31209
Anandi Vastu,Vastu Consultant,Satyata, Near Kalyani Hospital, Pune Nagar Rd, Chandan Nagar, Pune, Maharashtra 411014,Phone:020 2701 9159
Life has changed fast, so have our priorities. People have become more
sensitive and have less patience. Things which were relevant a decade
ago are less relevant now. Astrologer Pt Shiv Dutt Dave understands problems
of the new, changed world and guides you accordingly.
Destiny along with luck plays a major role in one's life - that along with efforts made in right direction ensures success. It is important to understand what you are not destined to achieve and avoid running after those things. Instead focus your efforts towards things that are achievable as per your astrological charts and that will bring you success and boost your confidence. After all, success makes one happy and content.
Vedic Astrology Center Famous Astrologer Shiv Dave Pune Maharashtra 7/12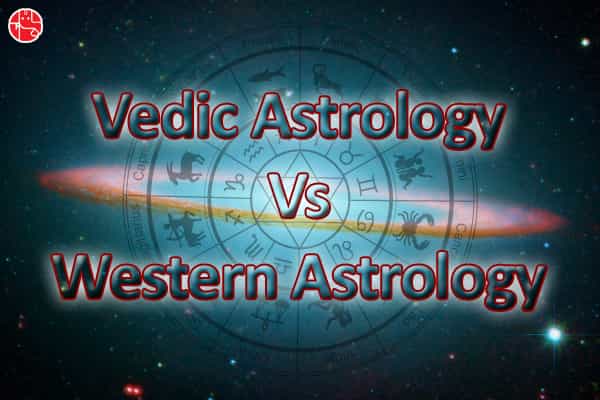 Vedic Astrology Center Famous Astrologer Shiv Dave Pune Maharashtra Tourist Places
Vedic astrology 5 year anniversary gifts. Astrologer Pt Shiv Dutt Dave can guide you towards the right direction in your life and help see life through a correct set of lens. Thousands of people world over have benefited by his astrological guidance. Ancient Vedic Astrology blended with modern thinking has proven to give excellent results. You are welcome to try once and experience yourself.
Astrologer PT Shiv Dutt Dave - Offering Career Life Report Astrology Service in Salisbury Park, Pune, Maharashtra. Read about company. Get contact details and address ID. We would like to show you a description here but the site won't allow us. Contact Astrologer pandit shivdutt dave. Astrologer pandit shivdutt dave is Career Counseling Astrologer, Corporate Astrology Astrologer, Education Astrologer, Financial Astrology Astrologer, Gemstone Astrologer, Health Astrologer, Job Astrologer, Mantra Astrologer, Marriage Astrologer, Medical Astrology Astrologer, Remedial Astrology Astrologer, Astrologers Astrologer, Jyotish Astrologer. 46,518 likes 68 talking about this. Portail des communes de France: nos coups de coeur sur les routes de France. Les infos, chiffres, immobilier, hotels & le Mag https://www.communes.com.
Vedic Astrology Center Famous Astrologer Shiv Dave Pune Maharashtra News
Famous astrologers in Pune can help in identifying the most suitable gem based on the person's date of birth and other such details. Apart from these, there are few other services offered by Kerala astrologers. This includes crystal ball reading, Vedic astrology, Chinese astrology, and Prasanna jothidam.