14 March 2021, 3:41 AM
K.N Rao understands the meaning and purpose of life through astrology, thus reinstating the honour, recognition and dignity of this science. His decision never to become a professional astrologer was inspired by the traditional definition of astrology as Vedanga—a source and guide of wisdom and understanding. One of the most reputed astrologers of the modern world, he is considered the architect of the astrological renaissance of the 1990s.
23 January 2021, 5:43 PM
Joe Biden is the 46th President of USA. At 78 years of age, he is the oldest President to take office. He is the 2nd Catholic President after John F. Kennedy. His running mate Kamla Harris has made history, by becoming the first lady to become Vice President of USA.
How well will Joe Biden be able to rule, build and integrate USA, for this purpose, we use the swearing in chart. Mesha lagna chart comes up as the swearing is always scheduled for midday on 20th of January. This year the President took oath a few minutes before 12 noon, it was 11:48:34 US time. We can see Mars in lagna in own rashi, conjunct with Moon and forming Chandra Mangal yoga. For Mesha lagna, Mars has the lordship of the 8H too.
14 December 2020, 2:27 PM
According to Varahmir's Brihat Samhita ' When Jupiter and Saturn are conjunct in one sign and in one nakshatra leads to civil fued'.
Since the time these planets are have conjunct from 20th November,2020 farmer agitation has flared up.
15 November 2020, 2:54 PM
I got the horoscope of President Putin from respected Shri K. N. Rao Sir. He told me an interesting story when way back he had gone to Russia in the years 1998 and 1999. In 1999 when he reached Russia and on the airport, wanted a trolley for his luggage, he gave dollars but the person refused to accept that; he had to go and exchange the same for roubles first. This was not the case in the previous year 1998 and dollars were accepted everywhere.
Russians are generally well versed in national and international affairs, more than Indians. In the class that day, when Sir was about to teach something else, they asked a question about their pitiful economy and how long the condition would last in Russia. Sir told them not to worry, they would overcome this situation very soon and in three years would not even remember this.
18 October 2020, 1:54 AM
Concern over a global tragedy from third world war, an earthquake or a disaster of huge magnitude in 2020 was doing rounds in Bharatiya Vidya Bhavan from beginning of the year 2019. The fear of a world paralysis with a transformative impact in 2020 was based on repeated warnings by Mr. K.N Rao on several occasions during the last four years. In the Mundane astrology class of International Vedic Astrology Program on October, 19, 2019 he discussed at length the disturbed phase of decline and destruction of 2020. He used the New Moon Chart (Diwali of 2019), the eclipse chart of 26th December, 2019, foundation chart of India and Chaitra Shukla Pratipada chart of 2020 to explain the cataclysmic changes of 2020. This goes hugely to the credit of astrology as these predictions were based on Mundane parameters.
16 October 2020, 3:20 AM
On last date of annual examination for the session July 2019-Nov 2019 is 15th Dec 2019 at 13h30m is faculty room of Bhartiya Vidya Bhawan (Library) (mentally) I questioned my self whether I will be coming to teach is next session of Jan 2020 to May 2020 as my age completed on 22nd Nov 1934 was 85 years and running age was 86 years. I was mentally alert but physical feeling tired when going for classes on 2nd and 3rd floor by stairs as mostly lift though at a distance used to be out of order or so.
27 September 2020, 12:26 AM
(Rahu-Ketu have changed their axis today. The resesrch of late M.S.Mehta becomes relevant. The article is being reproduced from an issue of the Journal of Astrology of 1999. KNR)
It is a pity that 50 years have elasped since we got our Independence and as yet no serious efforts have been made to rectify the distortions and misrepresentations conceived in sheer ignorance and mischief earlier. The classical astrological and astronomical references have been dismissed as sheer figments of imagination and our whole spiritual base of the great civilisation has been eroded and shifted to the backstage.
7 September 2020, 3:30 PM
Our esteemed Guruji Shri K.N. Rao Sir explained to us that it is imperative to keep the background in mind when we make a prediction. Donald Trump is the President of USA right now. If he starts a war with China in late September or October, there is no way that Americans will change their President in those circumstances.
It has happened before in the history of USA. First it was Woodrow Wilson who became the 28th President of USA on 4 March 1913, his term had to complete in four years but the first World War (28 Jul 1914 - 11 Nov 1918) had started, so he continued as the President. It was no occasion to change the President. When World War II (1 Sep 1939 - 2 Sep 1945) started, Franklin Delano Roosevelt was running his second term as President; but because of the war he continued as the President till his death in 12 April 1945. He is the only President to have continued into the fourth term as the President of USA. After him the rule came to limit the number of terms of the President to two. Well, at present, if war happens, which can not be ruled out, Trump is likely to continue. But, assuming that war does not happen we are analysing as to who shall win the post of President.
THE PRIME MINISTER WE COULD NOT HAVE
(2 September 2020, 2:21 AM)
STAND-OFF INDIA AND CHINA ASTROLOGICAL ANALYSIS
(26 August 2020, 1:27 AM)
REMEMBERING WITH GRATITUDE
(4 August 2020, 1:09 PM)
WHY THE CONTROVERSY ABOUT MUHURAT!!
(29 July 2020, 7:23 PM)
Donald Trump Vedic Astrology Chart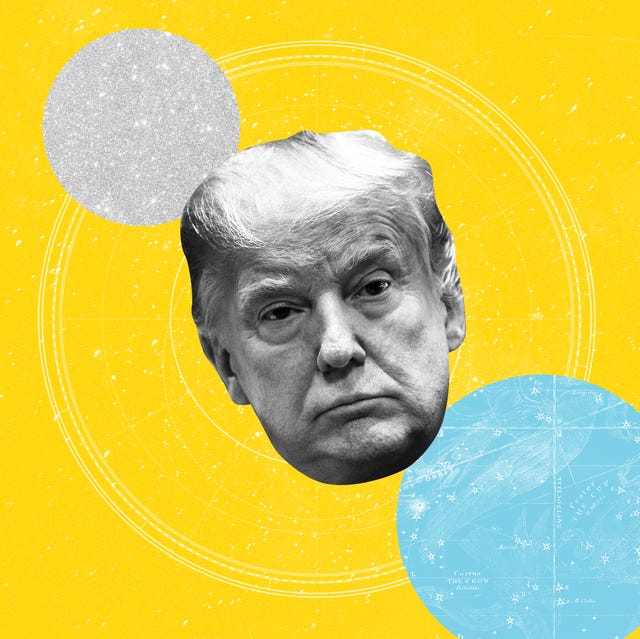 Trump Vedic Astrology Chart Predictions
Carol Allen, Vedic Astrologer tells the truth about Zodiac Signs Compatibility. Most importantly that most people are NOT the sun sign they think they are, & how that likely doesn't even matter! Love Is In The Stars: Truth on Astrological Love and Astrology Attraction.
The Basics of Vedic Astrology Jyotish Fundamentals is a class designed for beginners. Jim will present a systematic, hands-on approach to learning how to read a Vedic horoscope.
Ashtakavarga Rules in Vedic astrology: Samudaya or Sarvashtakvarga A table consisting of 12 houses and 7 planets i.e. Of 84 squares (in which starting from lagna/ascendant & all seven planets together) is prepared by putting all the dots/zeroes and adding them together is known as Samudaya or Sarvashtakvarga.
Donald Trump Vedic Astrology Chart
Bitcoin is the most well-known cryptocurrency and digital payment system that was created on January 3, 2009 at 18:15:05 GMT. It was introduced just a few months after the collapse of the global banking sector. We don't know where and by whom it was created. It is anonymous like the buyers and sellers. London is assumed as the location Bitcoin was first mined. It is debatable, but major. We know that Babbitt was obsessed by Donald Trump, and here is Trump's chart: Trump has Mars rising in late Leo – in other words both his Mars and Ascendant are in the last degrees of Leo. If Babbitt was born before 1.09 pm Eastern, her Moon would also be in late Leo, and she would potentially find the personality of Trump compelling, or as.