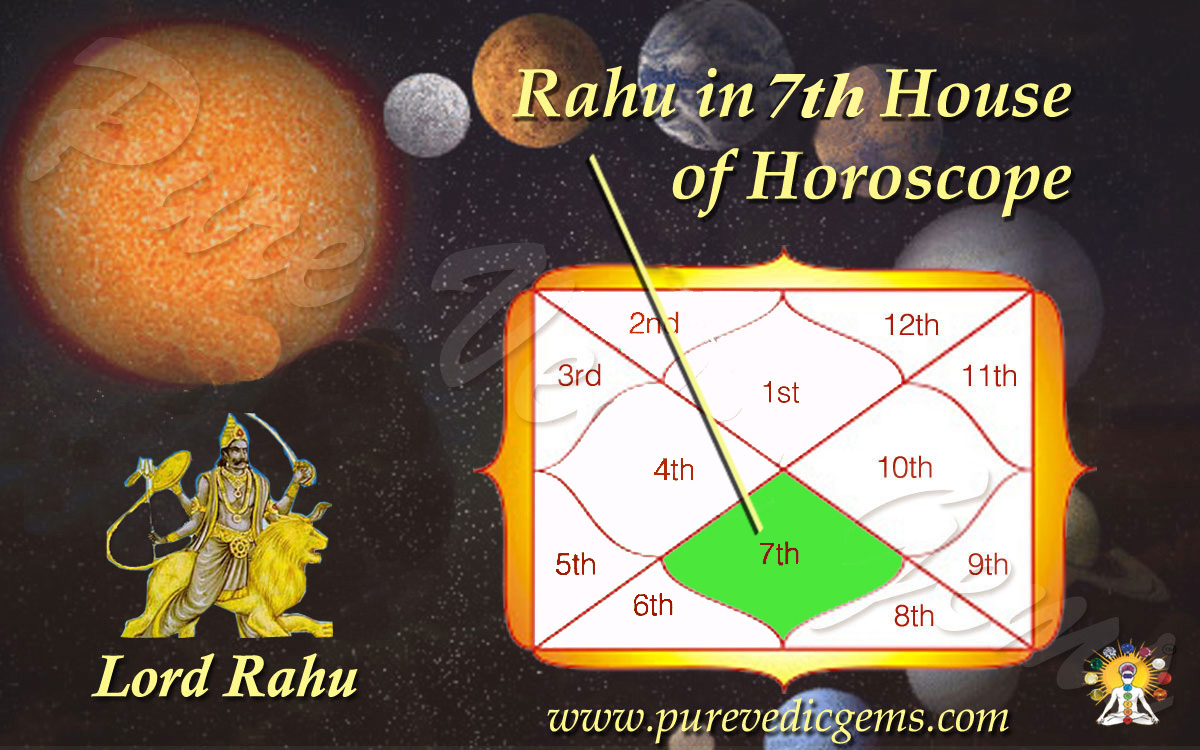 Mars in 7th house.This Mars makes one extremely individualistic and depending upon its state manifestations can be many. Strong Mars here can give authorative views, such people have somewhat stubborn personalities and in initial phases of their lives it becomes difficult for them to include other's view in their own world. However, when it is placed in the Scorpio in the 7th or 12th house, results will be good. You can achieve your goals and inch towards success in your work. Gemini Ascendant For people born under the Gemini rising, Mars is a harmful planet. It owns the 6th and the 11th house, therefore it brings unfavourable results for natives.
7th House in Vedic Astrology
Introduction
The Seventh House pertains to partnerships and associations, marriage being the most vital of them all. While the houses before this have the native and individual as a prime focus, this house shifts the focus on the other person. It reflects one's attraction, desire and commitment towards the opposite sex. In addition to attraction and desire towards partners and partnership it is also a house that dictates one's ability to produce children.
An unfavorable seventh house would also lead to sexual dissatisfaction, reproductive issues, etc. However, it includes every form of partnership and doesn't just dictate marriage. Be it clients, contracts, business partnerships, etc., this house is reflective of satisfaction derived out of associations.
Characteristics of the Seventh House
The Seventh house establishes the ground for partnerships, not just confined to marriage. Below are the core features of this house that derive the basic characteristic for its Analysis:
1. Ruling Sign and Ruling Planet
Libra is the Ruling sign of the Seventh House. Venus is the natural significator of the Seventh house.
2. Ruling Body Part
The Ruling body part(s) of the Seventh house includes kidneys and lower back.
3. Governing Factors
The Seventh house reflects a native's success with partnerships and associations. It is also a deriver of one's sexual prowess, one's ability to reproduce and the sense of compatibility in marital and professional partnerships.
Need Advise on your Health, Finance, Marriage, Love & Career Click Here

4. Relationships with other planets
Every planet brings about an impact when located in or transiting through the seventh house. Below is the summary of impact that the below mentioned planets bring to the seventh house:
Sun in Seventh House
Such natives derive benefit out of associations and partnerships, including marital and professional partnerships. They rise too high in life and sometimes accomplish more than they thought they would. They let their partner be the guiding light. The partnerships they enter into are mostly influential in nature.
Moon in Seventh House
Such natives are very inclined towards travelling by, through and into water bodies. They are very patient and a career in law suits them a lot. They are sometimes filled with too much self adulation. They are also likely to settle abroad.
Mars in Seventh House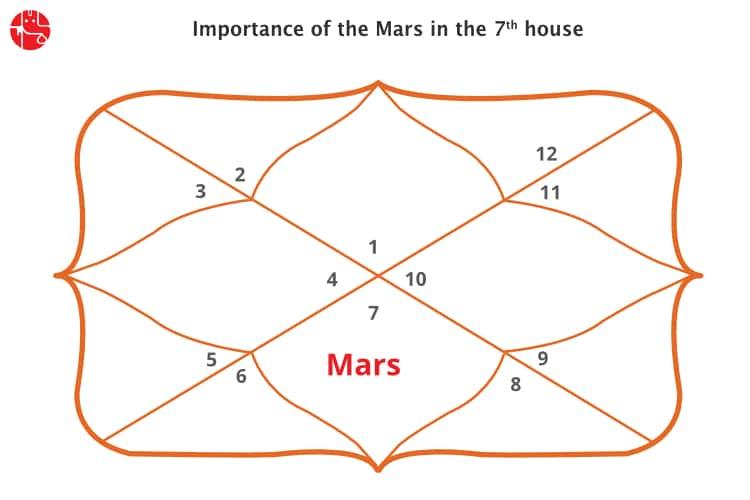 Having a reliable partner helps such natives perform better. They are optimistic and highly depend upon the emotional support they garner from their partner. They give their all in partnerships and should they have a good partner, they raise high in life.
Mercury in Seventh House
They are day dreamers and always thinking about their ideal partner. They have a big checklist for an ideal partner. They like a partner with intellectual prowess. Such natives can be very argumentative, but are good at negotiating. They have great deal of respect for their partner and relatives.
Venus in Seventh House
This positioning leads to a good marriage. The natives prefer wealthy and good looking partners. This leads to enhanced luxuries after marriage. They like too much perfection in their partners and this could affect their mental health.
Saturn in Seventh House
Natives are attracted towards older partners and for them loyalty and dependability matters the most. They also tend to get highly insecure in relationships. They always like emotional assurance and because of this, their marriage is delayed.
Need Advise on your Health, Finance, Marriage, Love & Career Click Here

Mars In The 7th House In Vedic Astrology Meaning
Jupiter in Seventh House
Natives derive benefits from their partners. Benefits include wealth generation or accumulation, same viewpoint, similar philosophies, support, etc. However, they tend to get too egoistical sometimes and this works against them.
Rahu in Seventh House
They always look for equality in relationships. They have a weird taste in partnerships. They can have more than one marriage, and components of unfaithfulness are also involved. They make false promises and are sometimes negotiate even for marriage.
Ketu in Seventh House
The natives are very secretive and this creates problems in their marital life. They also tend to have health issues. Problems with respect to reproduction are also very likely. Divorces are also very likely. It's a problematic house for Ketu.
Scorpio Weekly Horoscope: Free Scorpio horoscopes, love horoscopes, Scorpio weekly horoscope, monthly zodiac horoscope and daily sign compatibility Even more so with the Sun returning on Saturday and Venus less than 48 hours later. Mark down the best dates for your zodiac sign with your Cancer Monthly Horoscope! When the spring equinox arrives on March 20, you'll feel your ambitions ignited for the weeks ahead. Professional growth and success are sure to come if you work hard now. Make a list of your goals and create a strategy for how to reach them. Insightful weekly, monthly and yearly horoscope forecasts from this Irish astrologer. Also features articles and information. Scorpio 24 Oct - 21 Nov. Scorpio Horoscope. March 19, 2021 - There's tension at home today and you'll need to reach a compromise in order to get back to harmony. Either you or a family member may have been disappointed. Scorpio monthly horoscope. Select your Sign Click on your sign for your Daily, Weekly, and Monthly stars.
Conclusion
What Is The Effect Of Mars In 7th House
The Seventh house is rightly known as the Kalatra Bhava. It states a native's compassion, loyalty and interest in partnerships. It includes marriage and all forms of contractual and non-contractual partnerships. A good placement in this house leads to benefits through partnerships, marital bliss, children and carnal satisfaction. A bad placement in this house can cause unfaithfulness, divorces, remarriages, reproductive issues, etc.